Create DVDs in your own home!
Simply drag and drop video files, click "Start" and it's done!
---
AoA DVD Creator provides you a handy tool to create and burn your movies (AVI, MPEG, DAT, FLV, MPG, WMV, ASF, MP4, 3GP, MOV) into DVDs that you can watch in your home DVD player.
With AoA DVD Creator, you can easily turn the vacation, wedding and family movies into DVDs that you can burn and share with your friends and family!
| | |
| --- | --- |
| | |
Editor's Review

The

AoA DVD Creator

is effective conversion software capable of creating DVDs out of entire batches of videos stored in a number of different file types. And not only can it handle groups of videos in multiple formats, but it can perform an impressive number of

MP4 to DVD

conversions very quickly.

Another feature this software offers is compatibility with all popular media file types, which comes in handy if you have a lot of files to burn that are stored in different media formats. You can simply upload all of your files, whether they are the in the same format or not, and the converter will copy and burn them all as if they were all the same type. However, different media formats means different quality of stored video, so videos converted from other formats may have differing qualities.

A reason the AoA DVD Creator is able to work so quickly is because the entire conversion and burn process can be completed in as few as two steps. The software requires you to upload your videos and then to simply select "Start" to begin the process. This is great for speed and for converting large batches of videos, but not so good for creating a custom output video.

Using this converter is very simple and shouldn't cause any stress, but if a problem or question does come up, AoA Media does a great job providing support. One-on-one help is available via email, which they respond to within one business day. Also available online is a list of FAQs, as well as step-by-step guides designed to prevent issues with using the software from ever happening in the first place.

Summary:

When it comes to the speed and reliability of MP4 to DVD conversion software, the AoA DVD Creator is one of the best on the market. You won't be able to edit your converted videos, nor create the structure and menu for your new DVD, but you will be able to create high-quality DVDs from videos stored in all of the popular media file types. On top of this, when you use this software to convert MP4 to DVD format, you'll enjoy faster speeds than most competing software is capable of.
Extremely easy to use.


No Experience Or Computer Skills Necessary.

Various Video formats Support


Supports Major video file formats, including

AVI, MPEG (MPEG-1, MPEG-2), MPG, DAT, WMV, ASF, FLV (Flash Video), MP4, 3GP

and

MOV

.

DVD Burner Support
Supports DVD+R/RW, DVD-R/RW format discs. A DVD burner on your PC is required (Hardware). It also allows you to specify NTSC or PAL format, adjust 4:3 or 16:9 video aspect.

- Also burn DVDs from DVD-Video Folder (VIDEO_TS) on your hard drive.

Video Clip Selection


Easily cut out certain segments of a video clip.
Rearrange videos


Order as you want with the up and the down button.

Batch Collect


Pick multiple video files at one time and adds them all to your DVD with drag-and-drop ease.
Convert AVI to DVD

Convert MPEG to DVD, MPG to DVD

Convert DAT to DVD

Convert FLV (Flash Video) to DVD

Convert WMV to DVD, ASF to DVD

Convert MP4 to DVD

Convert 3GP to DVD

Convert MOV to DVD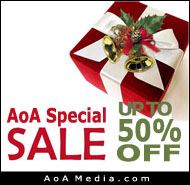 Happy Users
Easy to use
Online help and guides
Fast email support
Secure online payment
Testimonials
This DVD Creator application is the best one I've ever purchased. It's completely full proof and simple to operate. The sounds are perfectly coordinated with the images when producing the DVD. It's the type of program that users love because it's (1) easily installed; (2) an elegant and intuitive user interface; (3) and does exactly what it's supposed to do. I'm a retired Senior Systems Analyst with 25 years experience dealing with information systems in large corporations. This DVD Creator is the type of software I.S. professionals love to support because, well, it creates no additional software support issues once installed.
So, thank you to the programmers and analysts for producing an excellent product.
Andrew S , US
I am very pleased with this program! It works much better then I would have thought possible and it is so easy to use. Thanks for creating such a fine product.
Peter E, UK
Worked well from demo and was reasonably priced. Also attracted by easy to use and understand interface. No comments apart from the product appears to do just what it says it will with no unnecessary bells and whistles - just how i like it.
| | | |
| --- | --- | --- |
| | | |
| | If you need to remove audio from video, X Video Converter allows you to strip audio with just one click! | |
| | | |