AoA DVD RIPPER provides a fast and easy way to rip and convert your DVDs to play on the web, your computer or your portable devices without disc, anytime, anywhere!
It copies in high quality AVI (DivX, XviD...), MPEG, MP4, iPod, iPhone, iPad, Android Mobile, WMV, Zune, 3GP (Cell Phone), PSP and Flash Video (*.flv) formats.
AoA DVD RIPPER makes it simple to rip any parts of a DVD that you want. It also extracts audio tracks from all kinds of DVD discs and save them as WAV.
In this guide he will explain how to copy the parts of the DVD movie that you want. You are able to read more guides about the other uses of the program by clicking here.
How to extract clips or chapters from a DVD?
Step 1:

Obtain and install AoA DVD Ripper

Step 2:

Start the program and load your DVD. Select the root directory of your DVD disk.

Step 3:

Now your DVD is ready to begin. Notice that the first title has the longest time in duration. This is probably going to be the one you want to convert.

Select the movie title you that want and click on "Movie Clip".

(If you want to copy dvd chapters, please read step 4b instead.)

Step 5a:

Simply drag the slider to the time index needed.

Or click the and the button to locate the clip.

Step 4b:

Select "Chapters".

(If you want to extract dvd clips, please read step 4a instead.)

Step 5b:

Select the DVD chapters that you want to convert.

Step 6:

Select an output format, a subtitle language, an audio track. Set the output directory and press the Start button.

DivX is a popular format for viewing DVD movies on PCs due to its high compression rate. The DVD copied and compressed by DivX is of high quality and takes up less room on hard drive.

Click here to see the detailed guide on how to convert dvd to divx.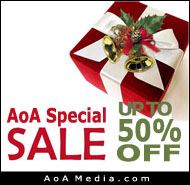 Copy and burn DVD movies on DVDR/RW discs for playing back on DVD player.