Youtube.com has become the most popular online video site. People can post almost anything they like on YouTube in minutes. In this guide, we'll teach you how to extract a video clip from a DVD, edit it in Windows Movie Maker and make your own video, and then upload it to youtube.com.
Broadcast yourself now!
Step1 Extract Video Clip From a DVD
YouTube accepts video files from most digital cameras and camcorders, and cell phones in the .AVI, .MOV, and .MPG file formats. The AVI (Divx, Xvid) format at 320x240 resolution with MP3 audio is recommended. So we'll rip the video clip and convert it to Xvid format with MP3 audio using AoA DVD Ripper, which resizes your video to these specifications while conversion and your clips would look better on YouTube.

Step 1:

Obtain and install AoA DVD Ripper.

Step 2:

2-1 Start the program.

2-2 Set the output format to AVI (DivX, XviD...).

2-3 And then load your DVD. Select the root directory of your DVD disk.


Step 3:

Select the movie title you that want and click on "Movie Clip".

Step 4:

Simply drag the slider to the time index needed. Or type the start/end time manually.

The limit of Youtube is 100MB and 10 minutes in length per video.

Step 5:

Press the Settings button.

Step 6:

As required by Youtube, set the output resolution to 320/240 on the AVI tab.

Set the video codec to XviD and audio codec to MP3. Both the settings are default.

If you cannot find the XviD codec from the list, obtain it by installing k-lite codec package.


Step 7:

Double-check the title, the output type, the subtitle, set the output directory, and press the Start button.
Step2 Edit the Video (Optional)
You can either upload the video clip to Youtube.com or edit it with software such as iMovie or Windows Movie Maker to add titles and special effects.
A .MSWMM file is a Windows Movie Maker Project file. By saving the project, it allows you to return to the movie and make modifications at a later time. However, if you're satisfied with the movie and would like to upload and share the result through YouTube, you will need to choose "Save Movie File" under the "File" menu (which is different from "Save Project", which creates the .MSWMM file).
Step3 Upload the Video to Youtube.com
Sign up as a member of Youtube.com to upload videos. Becoming a member allows you to save videos, create playlists, and leave comments, among many other features.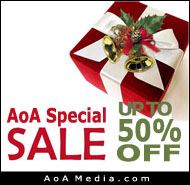 Copy and burn DVD movies on DVDR/RW discs for playing back on DVD player.